In this post, we will explore why we should personalize digital experiences, how to obtain the necessary data, which technologies may be used to do so, how to segment viewers, and which divisions can be useful.
Does purchasing a product become more impersonal as a result of the rise of online shopping and digital commerce? There are two ways of answering. First, most of us no longer have a salesman at our local store or neighborhood supermarket who welcomes us by name. However, we now have more technologies than ever before that can be adapted to our specific needs. 
In face-to-face communication, there was something special that any online communication channel couldn't provide until now: personalization. Personalization can be defined as a method for building a relevant, customized relationship between a company and its audience in order to improve the user's experience.
Personalization is having a particularly large impact on digital commerce as a result of new technology. For e-commerce, personalization refers to the ability to modify products and services to appeal to diverse types of modern users who value originality and uniqueness.
Living In The Future
Let's start with why we need to create personalized experiences in the first place. Because of the numerous decisions, we must make every day, everyone begins to feel overwhelmed. One of the first reasons why personalizing and reducing options improves digital experiences is because they make them easier. 
In his 1970 book Future Shock, Alvin Toffler, a well-known futurist, explored the effects of changes in a short period of time. He was concerned about super-industrial challenges and the growing number of options available at the time. 
He wrote "Ironically, the people of the future may suffer not from an absence of choice, but from a paralyzing surfeit of it. They may turn out to be the victims of that peculiar super-industrial dilemma: 'Overchoice."

Toffler
We are now living in this future. And every day, it became so much more.
Consider the pandemic and how rapidly the expectations and behaviors of online customers change. It's a society where there are so many possibilities. People require someone to make these decisions for them. 
What Is Personalization?
As we mentioned before, personalization is a process for creating relevant experiences for each user or user segment. It can take various forms, including personalized product recommendations on a store's website or dynamic product descriptions, cart abandonment remarketing emails, and maybe videos that give customers a personalized display of items, among other elements. 
To create better digital experiences, every e-commerce professional should benefit from personalization opportunities in different amounts of effort depending on their business sizes, audiences, goals, and other factors. 
Regardless of the size of the company, e-commerce websites must increase their customization efforts. Research shows that being treated as a person rather than a number is highly essential to 84% of clients. And when implementing personalized experiences, marketers report a 20% increase in revenue on average. 
As a result of all of these changes I mentioned, today's competitive online business must provide unique customer experiences and content in addition to outstanding products and services. And, in order to create more personalized experiences, e-commerce businesses should take full advantage of technological opportunities for data collection and digital experience construction.
Examples Of Digital Experience Personalization 
Personalizing digital experiences not only increase your conversion ratio but also makes shopping so much easier for users. When online shopping is impersonal, 71% of customers feel frustrated. That is why big corporations such as Amazon, Netflix, and Spotify have made significant investments in personalization.
Starbucks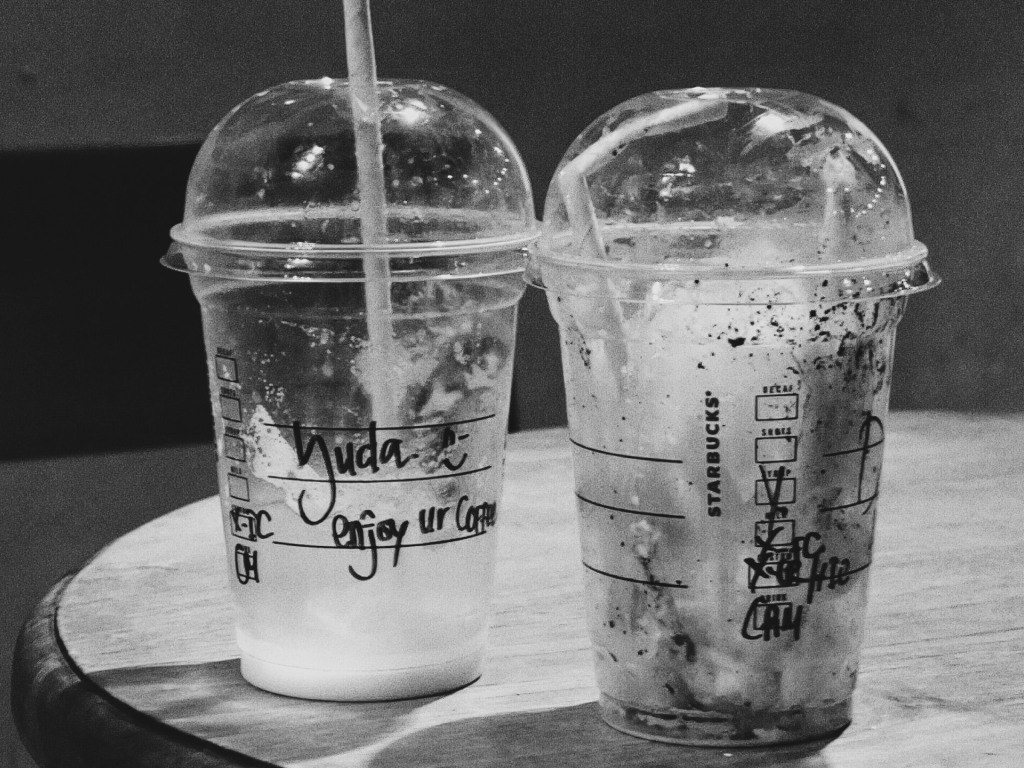 In terms of customer experience, Starbucks is one of the best examples of personalization. Starbucks baristas ask customers for their names and write them on paper cups every time they purchase coffee.
This is not only useful for getting orders to the right person, but it's also a wonderful way to make them feel special. They continue applying these personalization strategies in digital as well. Starbucks offers unique promotions for loyal customers via its mobile application as part of its continuous reward program. Customers can spend their stars to get a free coffee when they order a cup of coffee or snacks. 
Amazon 
When it comes to personalized digital experiences, Amazon has been a trendsetter in mining and analyzing data to provide users with a more personalized e-commerce experience. Amazon uses machine learning technologies to deliver real-time personalization for great digital experiences. Log in to your Amazon account and you'll notice that the platform is constantly recommending new items that exactly match your interests. 
Netflix
Netflix uses artificial intelligence to provide personalized digital experiences. They make use of a recommendation algorithm developed with the help of the Netflix Prize. To identify what should be offered to a user, the company examines customer-watching data, search history, and rating data, as well as time, date, and the type of device they use.
They also show different welcome cards for the same movie to different types of people. Furthermore, Netflix conducts over 250 A/B tests per year to improve user experience. For these tests, they select 10.000 participants. It is another explanation why not two persons have the same experiences.
Beginning To Build Personalized Digital Experiences
Brands can improve the digital customer experience, convert visitors into loyal customers, and achieve financial business goals by using a personalization strategy. Certain personalization processes may be more effective than others, based on the needs of the industry and its structure.
However, regardless of the method, you will need proper customer data. You may then customize their content to their unique interests and purchasing behaviors based on where they fit within the segments you've formed.
One of the first needs to offer a personalized digital experience to your visitor is to be able to segment your traffic. You should do it in a variety of ways, here is the 3 basic one for beginners: 
Segment Your Traffic As New And Returning Visitors
You shouldn't show the same landing page to new and returning visitors. For new visitors, you may offer different deals for their first purchase. You may give them a reason to buy your product and explain it to them on the landing page.
You should also introduce yourself to the visitor and try to gain their trust. Your returning visitors, on the other hand, already know you. Reaching them to create loyalty is so much better. You may show them previous products they bought again and ask for feedback to use as user-generated content.  
Segment Your Traffic Depending On Traffic Sources
It's not meant to show everyone the same thing. Especially when it comes to different leads you generate from different channels. They cannot be in the same sales funnel stage. You should show them different pages depending on their behaviors. In addition to that, you can create different remarketing campaigns and email lists using this data. For example, if there is a lead sourced by your Youtube channel, you are most likely to reach him again with Youtube ads. 
Segment Your Traffic With Geolocation Data
First of all, the digital experience you offer should be in the right language. But it's not enough to translate your website's language. You should also localize your content for visitors' cultures and habits. You may have different shipping conditions for different locations. You can inform your users just enough to understand the conditions for their location. There is no need to tell everyone everything and make their experience noisy and complex. 
Useful Tools To Getting Required Data For Personalization
Website Analytics Tools
Website analytics tools should be the main data source for digital personalization efforts. With Google Analytics, you can see your visitor's location, and device, which time they entered your website, which source landed them you, which pages they visited, how much time they spend on a specific page, etc. 
Behavioral Analytics Tools 
Behavioral analytics tools such as Hotjar and Microsoft Clarity, can show you a heatmap of your website. You can learn the points they touch and do not touch as well as what keeps them on your website or not. You can see how they behave differently when they click your website at different hours, on different devices, different locations. 
Keyword Analytics Tools 
Keyword analytic tools also can provide great insights. By using Google Ads' inside keyword planning page or tools like Semrush or Ahrefs, you can discover demands, trends, questions, and more. You can find out what your audience's pain point is and how you should show them your solution. With this understanding, you can land them on different pages for different keyword searches for both organic and paid traffic. 
Social Listening Tools 
Social listening tools such as Hootsuite, Agorapulse, Hubspot, Sprout Social, and many others, can help you to monitor and manage interactions. You can see what your audience says about your brand and what their complaints and demands are. You can also monitor what people are saying on social media about your competitors. 
End To End Management Tools 
End-to-end management tools such as 7işlem can make your own business' data meaningful, and ready to use for your personalization efforts. You can manage and monitor your customer's information by their accounts. For example, you can see what products your customers bought at specific times or specific locations. 
Lastly, 
To accomplish successfully structured personalized digital experiences, you should have a data collecting process that segments people and recognize them even if they come back in different channels. That requires an omnichannel strategy with a well-structured digital workflow.
What you should do is for now stand your 1. party data and get help from a technology company that specialized in management. You can have free 20 minutes with tio to discuss your business needs, by simply filling out a form.