240 Derece

240 derece is a bakery that provides fresh baked artisanal cuisine through their own last mile operation. They focus on online channels and employ an omnichannel approach with their numerous shops around Turkey, additional branches, and online channels such as e-commerce websites, e-mail, and Whatsapp.

240derece.com

Company Size
1-20 employees

Industry
Food

Our Services
Market Research
E-Commerce
Order Management
Web Design

Our Products
7işlem
Client
240 Derece is an online-first artisanal bakery that now has several shops and sales points across Turkey. They are famous for their freshly baked special breads, cookies and sauces. 
They started their e-commerce in 2015 and it was their first sales channel. The way they start their business shows how innovative and open minded they are. 
We worked with 240 Derece for branding, identity design, wireframing, prototyping, ui/ux design, website development, e-commerce solutions. 
Challenge
240 Derece has an on demand production process. Every bread ordered is baked freshly on the delivery day. But sourdough and other artisanal food production processes are complicated. Each product has its own cooking time. Which means every order might have a different delivery day depending on the products it contains. 
In addition to that, 240 Derece has an omni-channel business model. They don't only take orders by their e-commerce store but also by phone, whatsapp, e-mail and from their branches/B2B customers. It was not a traditional business model for a bakery at that time.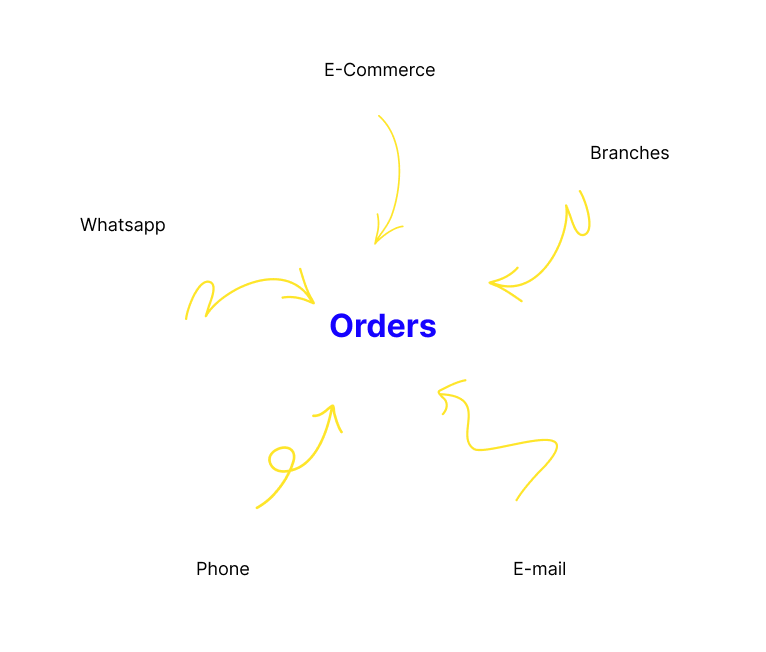 The company has its own last-mile delivery fleet in Istanbul, also ships across Turkey. So assigning orders to the correct courier and planning production is crucial for optimal delivery time hence customer success.
Solution 
We analyzed the order channels, production and delivery processes of the company. We visited the production facility several times, made real time observations and determined the bottlenecks.
Automation of every process possible was the main focus of this work. We documented rules for production and delivery. Every rule and constraint determined was applied to their order process on our business management platform, 7işlem.
Result
We created a smooth digital workflow from order to production to customers' doors. The solution wasn't just our product, it was a balanced mix of online and offline process management. 
The companies' order dispatch is 3 times faster now. They have been constantly growing since we formed our partnership over 3 years ago. During the lockdown days, there were some days in which their order counts were quadrupled. They didn't have any downtime or misdeliveries thanks to their hard work but also the scalable digital infrastructure we have created for them. 
We make minor improvements on 7işlem's order management module for them. We create a digital workflow that can operate flawlessly for their end-to-end business efforts. We are still digital partners with them for support.