In this article, we will explain what cohorts are and what cohort analysis is. In fact, many of the methodologies used in cohort analysis are also used as strategies to improve user experience. Therefore, an understanding of cohorts can be valuable for gaining perspective even if you are not an analyst. Cohort analysis should be an essential part of your efforts, no matter where you are in digital products.
Cohorts are designed to make it easier to understand and compare metrics that become more valuable when viewed in a particular context. In addition, there is a lot of data available to cohorts. Cohorts can be used to model users' behavior, compare different metrics, to analyze large amounts of data in detail, focusing on one group at a time. Cohort analysis can help identify valuable metrics and determine the value of different metrics to you.
For example, by analyzing cohorts, you can see and create links between a particular metric and your conversion rate. By doing this, you can focus on improving this particular metric to increase conversion rate and make your product decisions based on that analysis. Similarly, if you're experiencing a different conversion rate compared to your competitors and you want to know why comparing cohorts may be the easiest way to find the answer.
With cohort analysis, you focus on building the most important relationships and correlations you need to make better decisions about your digital product performance.
By analyzing and comparing cohorts rather than all of the data, you can take a step back and put yourself in your users' shoes by looking at their usage patterns, price sensitivities or how the efficiency of your different efforts has improved over time.
All of this allows you to gain insights into how performance has improved over time, how certain customers are responding to your pricing patterns or how they are performing compared to other groups with similar characteristics.
What is Cohort?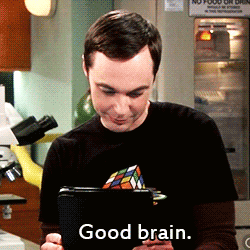 Cohorts refer to a set of people who have at least one thing in common. Basically, it's a group in which every person has something similar. It is a collection of users connected by a common identity. As we mentioned before in that article about getting ready for a cookie-free world, a cohort can be anything as long as it's some kind of partnership.
A cohort can also be defined as a type of data source that produces a set of items over its lifetime. Cohorts are opportunities that can help you periodically check your performance against groups.
Defining A Meaningful Commonality
When it comes to measuring the impact of your digital product performance, cohort analysis is a powerful tool. You can use the information that they provide in order to establish important associations between parameters, compare the performance of different marketing strategies and campaigns and obtain insights into how performance evolves over time.
You can create a cohort based on what is meaningful and valuable for you and your product. You can choose "users who visited my mobile app in the last 3 days" or "consumers who have anxiety about controlling their life and tend to buy my planner in this post-pandemic season". 
However, to perform a solid analysis based on the digital world's true potential, you need to define your cohort as findable in data you can access. So, it's important to know what's important for you, define your cohorts, choose an analysis method, find your data, gather them together and finally analyze.  
Cohort Analysis Definition
Cohort analysis, naturally, is a type of analysis based on these groups instead of viewing all users as a singular entity. The goal of cohort analysis is to identify patterns. In this way, you will be able to fully understand your users' behavior, which will lead to successfully better product decisions. More in-depth research will allow you to make better choices for your products and experiences.
An online fashion retailer, for example, might use this research to track the style and size preferences of different groups of consumers and arrange inventory appropriately to optimize sales. Similarly, it may aid in the identification of targeted suggestions and promotional offers that can be given in order to increase client trust and loyalty. In a larger sense, it may determine the best path for feature uptake and improvements across a variety of online platforms.
Main Cohort Types in Cohort Analysis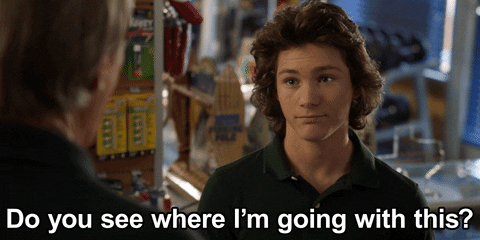 When it comes to digital products, acquisition cohorts and behavioral cohorts are two of the most typical cohort types employed in the cohort analysis. The first one is to track behavioral cohorts, which examine the behavior and effectiveness of certain groups over a certain amount of time. Behavioral cohorts are typically used to track specific actions such as how many people sign up for an email newsletter, how many people complete a purchase and how many people make it past a certain page on a website before ceasing their activity. The second purpose is to track acquisition cohorts, which focuses on conversion rates for various digital product efforts. Acquisition cohorts aim to give businesses more insight into the methods of acquiring customers.
Acquisition cohorts are groups of people that signed up for your product at different times.
Behavioral cohorts, on the other hand, are classified users based on their interactions with your digital product.
How to Conduct Cohort Analysis With Google Analytics?
If you're running a business website, it's important to understand not only your overall traffic but also how your site is performing over time. One technique that can help you with this is called cohort analysis, which essentially breaks down your site's traffic into groups based on when they arrived on your site.
Essentially, cohort analysis allows you to look at distinct groups of users and analyze how they are growing, declining or staying the same. This is often helpful when determining whether or not your business is succeeding. The report is commonly used to determine if a product launch was successful or how an ad campaign performs and if the investment was ultimately worth it.
First, you want to make sure to segment your data properly. It's important that the cohorts are separated by a vertical line on the chart, optimally a different line for each cohort.
Next, start with your acquisition report and make a list of all of the cohorts that are displayed in the chart. 
Then, make a list of how many users are included in each cohort. With this information in mind, reply with why you would expect users to be moving between cohorts in that way. 
Is your business gaining users at a steady rate? Perhaps it's gradually trending upwards or downwards? Once you've come up with some reasonable answers, try to explain why that is happening over time. 
Remember that cohort analysis is meant to tell a story about your user base over time.
To sum, 
It can be difficult to make sensible choices when building a product. First, you need to know what users find interesting. The context and methodology of cohort analysis can help you with that because it focuses on groups of users. Cohort analysis can also show you your conversion rates depending on the acquisition channel or the period of visit. It will make the numbers understandable, simple, and easier to develop strategies based on good data.
Cohort analysis is a powerful framework for analyzing your existing data, but it can also be a valuable part of your product roadmap. The patterns you spot in your cohort analysis can tell you if there are any changes you should consider in upcoming versions of your products. Cohorts can make it easier to obtain feedback on new features before those features are released and give you more information on how users interact with them. These insights will help you make informed decisions about how to steer the future direction of your product strategy.
Predictive cohort analysis is part of the evolution of digital products toward more agile and better understanding. Understanding cohorts of users can help answer questions such as: "Who are these users?", "Where did they come from?", "What do they do once they get here?" and much more. Regardless of whether you are building a new digital product or updating an existing one, the utilization of a predictive cohort analysis can be extremely valuable for you.